2021 - Nostalgia
I want to revisit my childhood for more than once.
I wanted to see my grandma's wrinkled and kind face. Under the blue sky, the smell from the firewood and the stove top. The sound of cock crowing and dog barking. Ants under the pepper tree. The wet soil.
All these feelings fascinate me.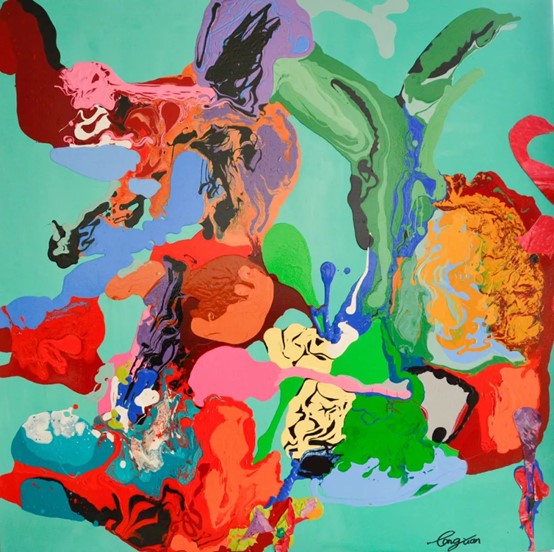 Cang Yuan (Life Is A Breeze )130 x 130 cm Acrylic on Canvas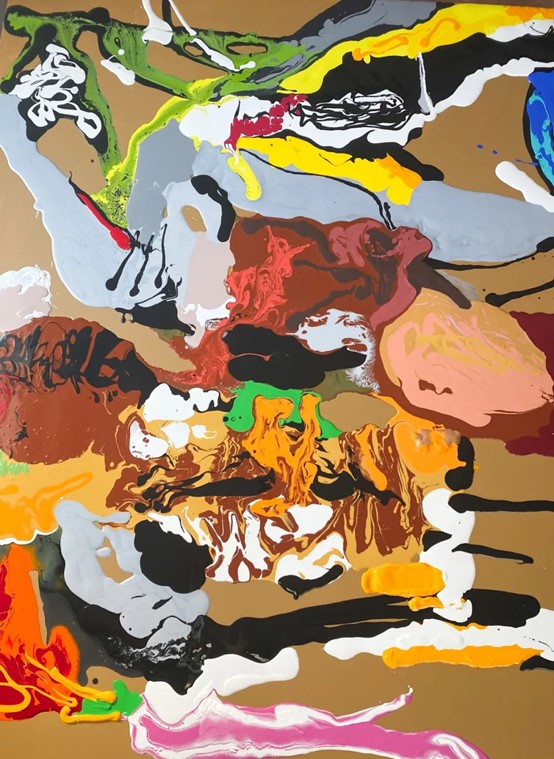 Cang Yuan (Cuddling) 161 x 130cm Acrylic on canvas 2021
I have a thousand thoughts in my mind. Where did my longings and emotions come from? They are from the sun. From the past that I'm endlessly attached to. From the elderly sitting in front of the front door. It comes from a toad that stumbles in the rain.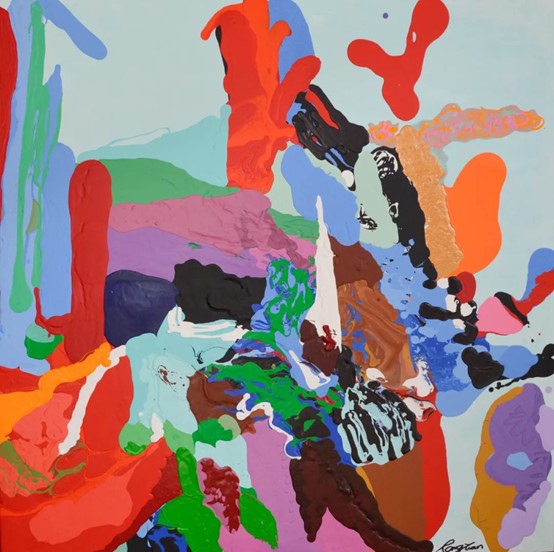 Cang Yuan (Life Is a Breath) 120 x 120 cm Acrylic on canvas 2021
And that slowly disappeared, slowly disappearing into a fuzzy silhouette. The rain wetted the cobwebs and the shadow remained on the wall.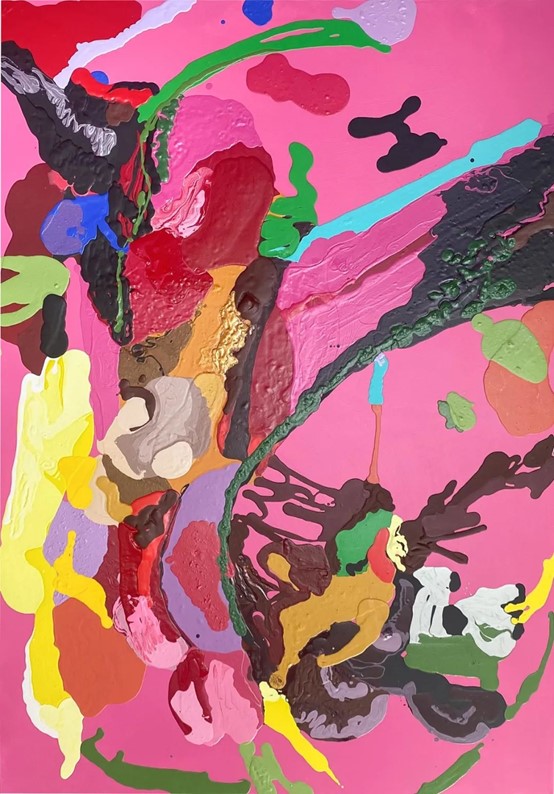 Cang Yuan (Where Have All These Dreams Gone) 162 x 114 cm Acrylic on canvas 2021
All colors and emotions are the way of fleeing from the pandemic. I only want to be immersed in the beautiful past. I cuddled these feelings carefully in my hands. As if I'm a thief stealing the gold coins. Stealing the fascinating beauty of the past.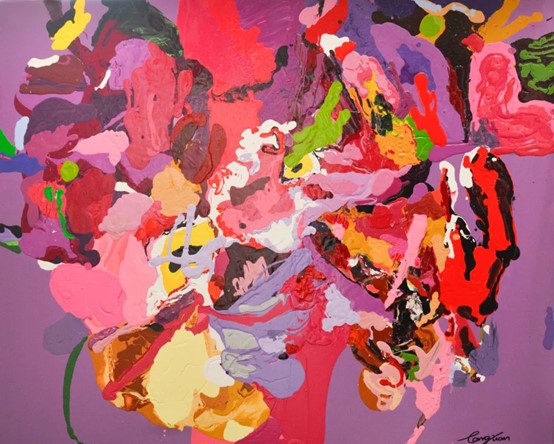 Cang Yuan (There Are Flowers Everywhere For Whoever Wants To See Them) 130 x 161cm Acrylic on Canvas
It does not matter where they come from. The only thing I concern about is where to put them, the purple, red, or green. When I finished the work, I looked at it. I scrutinized it as if I scrutinized myself. I asked myself, what is the meaning of this? I solemnly realized that I could sense a certain meaning, but I cannot express it in words.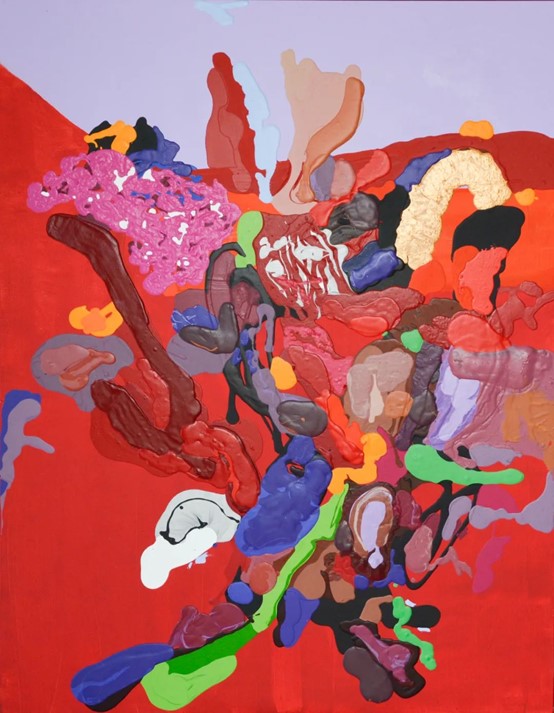 Cang Yuan (Eternity) 146 x 114 cm Acrylic on canvas 2021
Born in 1979, French-based Chinese painter, holder of Doctorate in arts. He studied at the School of Plastic Arts at Paris VIII University and then at the Ecole Supérieure Libre d'Art de Paris (ESLAP) where he obtained the National Diploma of Doctor in plastic art. Currently he works as Deputy Director of the Ecole Supérieure Libre d'Art de Paris (ESLAP). Cang specialized in the study of portraits of the British painter Francis Bacon. He has also accomplished a series of research in philosophy, aesthetics, art history and oil painting.
He has participated in numerous exhibitions including Salon d'Automne and Contemporary Art Cannes Biennale, American Miami International Art Fair (2014), the 6th Silk Road and International Arts Festival and "Truth & Imagery" - Franch Contemporary Art Exhibition (2019). Cang was awarded the Silver Medal of the Exhibition of the European Academy of Contemporary Art (2013), Art Achievement Award of the National Academy of Contemporary Art Competition (2014), Morgan City Award of Exhibition of Contemporary Art in Cannes (2015).